How can it play its greatest value?
Analysis of medicinal value of Ganoderma lucidum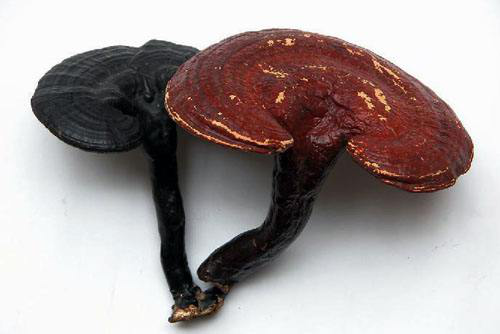 We all know that Ganoderma lucidum is a good thing, it can treat many diseases, strengthen physical fitness and improve immunity, and has non-toxic side effects.
1. Comprehensively enhance the physical condition of cancer patients, delay or prevent the occurrence of tumor complications.
2. Assist surgery, radiotherapy and chemotherapy, promote postoperative rehabilitation, improve the sensitivity of patients with chemotherapy and radiotherapy and chemotherapy, reduce the harm of the leukopenia, loss of appetite, vomiting, hair loss and liver and kidney damage and other side effects caused by leukopenia radiotherapy and chemotherapy.
3. Improve the quality of life of cancer patients (increase appetite, improve sleep, analgesia, etc.) to extend life and reduce pain.
4. Prevent tumor recurrence and metastasis.
5. Improve the immunity, enhance drug efficacy and reduce long-term medication caused by toxic side effects for cardiovascular and cerebrovascular diseases, chronic hepatitis, diabetes and other chronic diseases.
How to take Ganoderma and play the greatest value in it?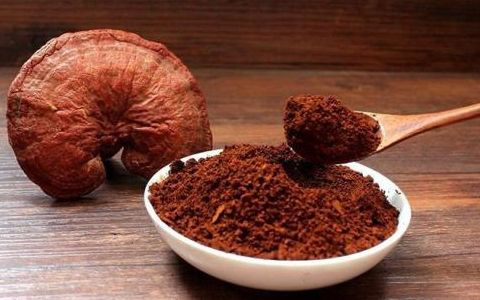 This depends on family conditions: Although it is inconvenient to handle, while it is more economic to use sporocarp for people whose family conditions are not very well indeed. Spray some water on the Ganoderma lucidum, cut into pieces with a knife, put it in the marmite and heat until boiling and then cook for another 20 minutes, drink Ganoderma water, bitter, cook once a day in summer; once two days in winter and store in the thermos, drink regularly. How much water and Ganoderma piece should be put in marmite depends on yourself and generally three or four pieces every day is enough. And use the same method to cook Ganoderma lucidum spore and eat it together with Ganoderma water.
And if the monthly consumption of USD 35 to 75 is acceptable, then the best choice is Ganoderma lucidum extract, which is taking simple and easy to absorb! Eat it directly and rinse your mouth with warm water. 2 times a day morning and afternoon, sub-health crowd 2-5 grams per day, 5-10 grams of chronic disease patients every day or more (reduce the dosage appropriately if overreaction of dazzle) . It can conducive to absorption if take it on an empty stomach.
Ganoderma Iucidum Extract
Functions:
1. Enhancing immune system function,activating heart and blood vessel.
2. Anti-aging,anti-fatigue and anti-tumor,protecting liver.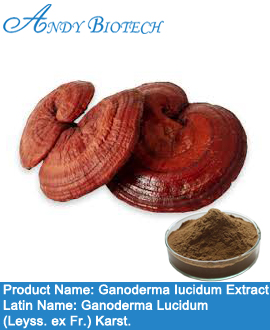 Welcome to visit us:
www.andybiotech.com
Contact Us:
sales@andybiotech.com
Phone No.: +86-029-89529317