Skin Essentials new anti-aging formula of skin care product can reduce free radicals and other skin damage, which is said this product is rich in antioxidants, protecting the skin cells free from radical damage, increasing the skin's water-holding capacity. The humectant can prevent the evaporation of nutrients and contribute to absorption.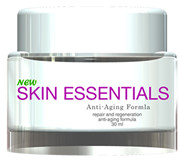 1. Grape stem cells: As one of the main ingredients of the product, scientific research shows that plant stem cells can help repair skin damage and relieve skin aging caused by sun and other environmental factors. Researchers said that plant stem cells are healthy and effective, will not adversely affect the user.
Grapeseed Extract---95% OPC: antioxidant, anti-aging & whitening.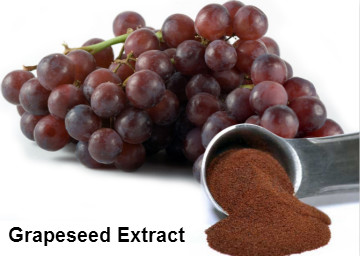 2. Ginkgo Biloba Extract: another key component of the product. Ginkgo is usually used for oral administration, which has the effect of improving memory and promoting mental health. Because of the antioxidant effect of Ginkgo biloba, some skin care companies began to use it as a functional active ingredient in skin care products.
Effects of Ginkgo biloba in skin care products include reducing free radicals, preventing UV damage to skin and other environmental pollutants damages on skin. Recent studies have shown that Ginkgo biloba also has the effects of reducing skin pigmentation and reducing skin allergies.
Although oral ginkgo leaves can cause side effect such as indigestion, but Ginkgo biloba extract used in skin care products will not adversely affect the skin. It is important to note that ginkgo biloba extract will react with botox, which may cause the discomfort of the dermis, so expert suggests that people should stop using ginkgo biloba two weeks ago before botox injection.
Ginkgo Biloba Leaf Extract---24% Ginkgo Flavonol, 6% Ginkgolide: antioxidant, anti-aging, promoting blood circulation, etc.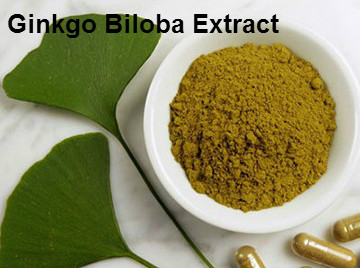 3. Green Tea Extract: Another bioactive ingredient used in this product is green tea extract. As an antioxidant, green tea is often used in beverages and food additives, as well as in pharmaceuticals and skin care products.
Green Tea Extract---90% Tea Polyphenols: lowering blood-fat, antioxidant, anti-tumor, liver protection.